#045 hana zukushi jinbei set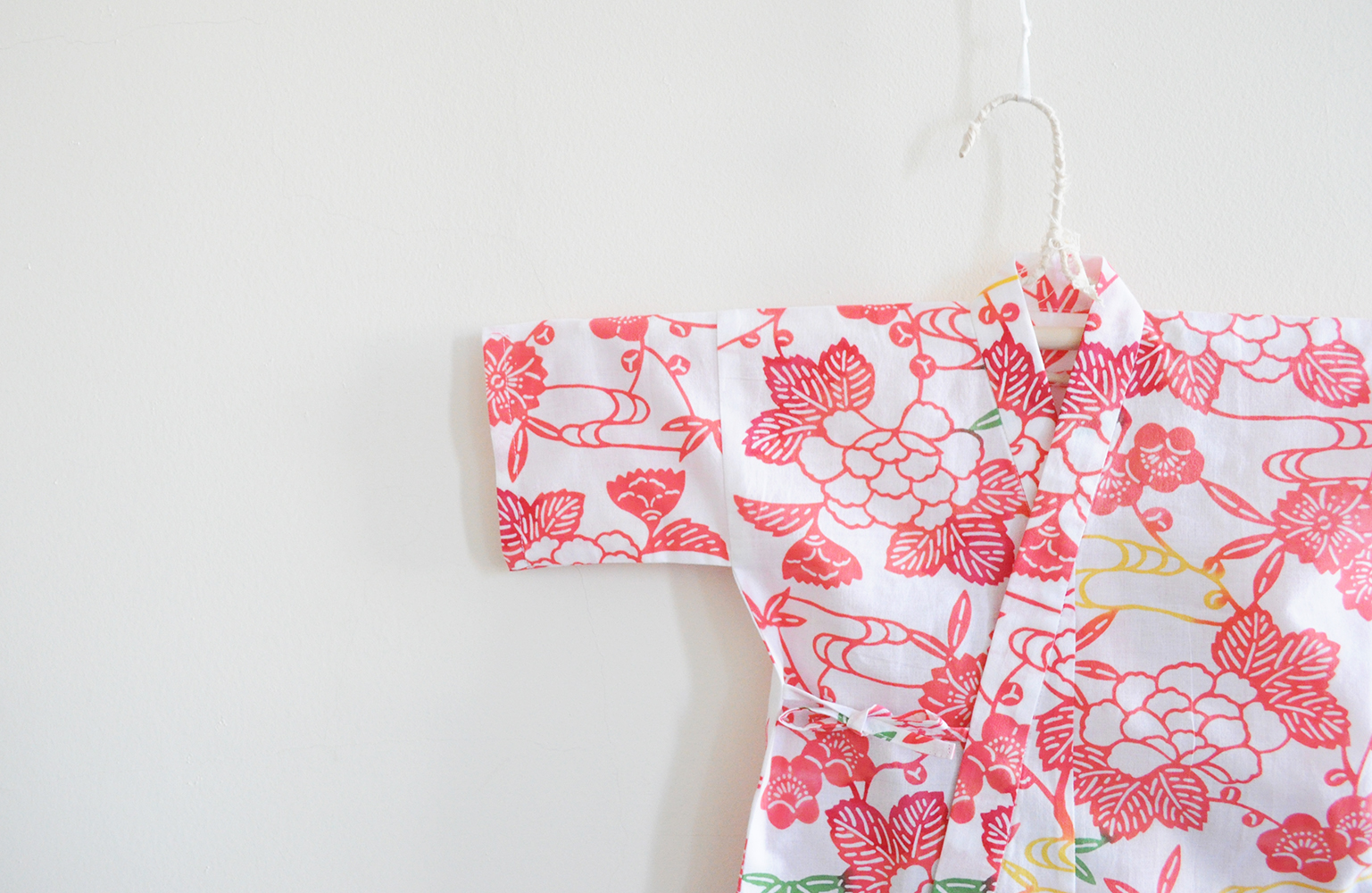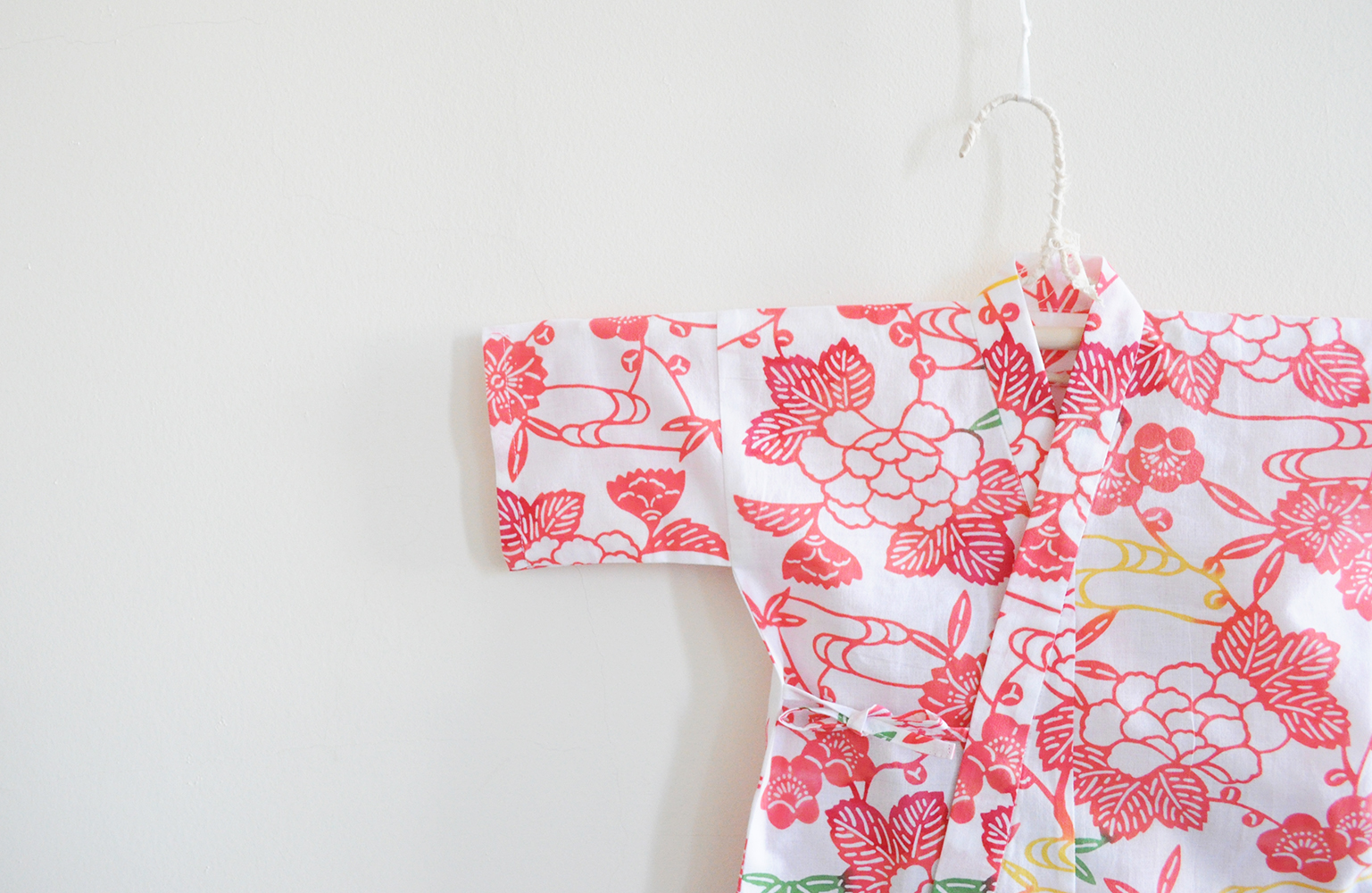 #045 hana zukushi jinbei set
#012 temari meets kabuki jinbei set
Jinbei are a casual style of kimono that is perfect for relaxing around the house, at the beach, in summer, and for sleeping. The loosely fit design and string tie adjustments allow babies to wear the same size for over a year.

This jinbei is approximately 70cm - 80cm (27.5" - 31.5") and is designed to fit babies that are 0 to 2 years old.

The string ties make it easy to put on lying down, and the pants comfortably cover babies' diapered bottoms with long crotch to waist design.

#045 jinbei is made from hand-dyed textile made by Japanese artisans at the historic studio Todaya in Tokyo, Japan. Since 1872, Todaya has used the traditional chusen technique for hand-dyeing textiles. Unlike printed fabric, textiles dyed with this technique have vibrant colors on both sides and stay bright through after many washes.

The 100% natural tokuoka cotton fabric, made specially for Todaya, gets softer and softer though each use, and each patterns has a unique name and story associated with it.

#045 jinbei uses "hana zukushi" for the top, and "hana shima" for the pants.

Hana zukushi: "Filled with flowers" with peony, representing nobility and happiness, and celebratory motifs, such as chrysanthemum, bamboo and plums.

Hana shima: This extremely charming textile is a stripe ("shima") pattern, made up of flowers ("hana"). The pattern is old design (probably 100+ years). Todaya does not make new designs that are as detail as this because it's hard to make the hand-cut paper stencils like this and to dye.

--

Each jinbei is shipped wrapped in soft furoshiki gauze cloth.
0.5-2yr (70-80cm) $85
2-4yr (90-100cm) $95

Material: 100% cotton